The Lund Loop - Your weekly update on markets, trading, and life.*
*Please see disclaimers at the bottom of this newsletter.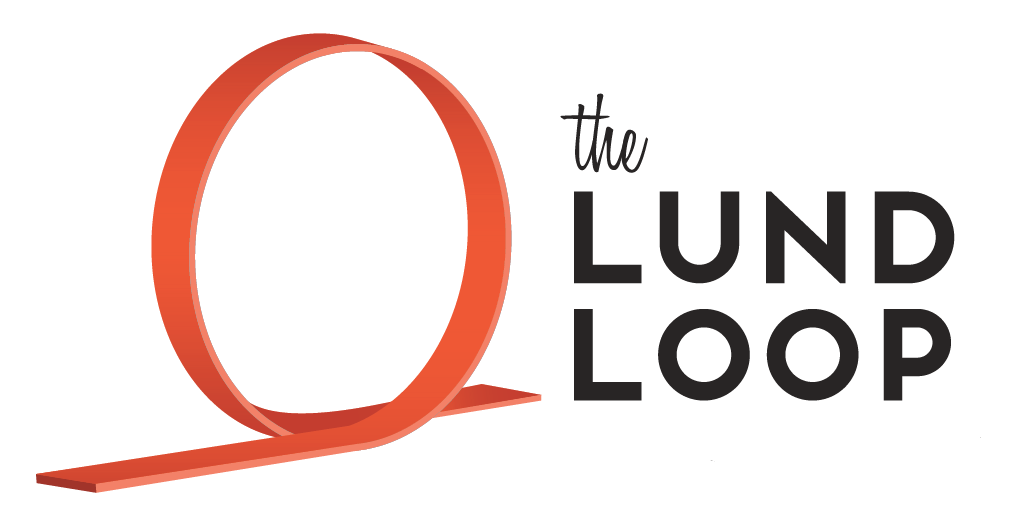 In the 1984 movie The Big Chill, a group of student activists, 20 years removed from college, come together for the weekend after their friend commits suicide.
Most have long since abandoned their youthful idealism and now occupy the "straight" world they once protested, no more so than their host Harold, who along with his wife and fellow alumnus Sarah, has spent his post-college years raising a family and building a successful business.
At the other end of the spectrum is Nick, a wounded Vietnam vet who has isolated himself from friends and become a drug dealer, treating his PTSD with a rotating concoction of pills from his inventory.
Early one morning while out jogging, Harold informs Nick that his company is going to be bought out and anyone who owns stock will 3x their money. He suggests that this could be a chance for Nick to "get into a different line of business."
This of course is inside information, which, as Harold dutifully notes, is illegal to share or act upon. It's also the stuff people secretly dream about.
The idea of having exclusive knowledge guaranteed to affect a stock's price is exciting, exhilarating, even sexy. It's a staple of lazy afternoon fantasies, motion picture sub-plots, and the subject of a recurring dream I had back in the late 90s.
After pausing at a four-way stop, the car in front of me starts out into the intersection, when "BANG!" – it's T-boned by a semi-truck.
I get out of my car and rush to the twisted wreckage where I find the driver laying on the pavement, bloodied and broken. As I roll him over, I realize it's Bill Gates – and he's barely clinging to life.
Knowing that every second is critical, I make a mad dash to the phone booth on the corner, where, after instructing my broker to short every share of Microsoft he can find, I immediately call for an ambulance.
Technically, this doesn't qualify as insider trading as it's pubic information, albeit temporarily known only by those who witnessed the accident.
But there have been numerous times in the past – times from which the statue of limitations has long passed – where someone I know very well, that definitely isn't me, was approached with information about a company that, if true, would reside in let's just say, "a gray area."
And every single time it was wrong.
That's because most of us will never be close enough to the locus of power in a publicly traded company to receive any real inside information. And we don't need it anyway. We get in enough trouble without it by using our insight information.
---
in·sight
/ˈinˌsīt/
Noun
The capacity to gain an accurate and deep intuitive understanding of a person or thing.
"this paper is alive with sympathetic insight into Shakespeare"
synonyms:
intuition, discernment, perception, awareness, understanding, comprehension, acumen, judgement, acuity, vision, wisdom, prescience, savvy
---
It was the height of the dot com boom and the domain flipping craze was in full swing.
Business.com had just sold for $7.5 million and speculators were rushing to register any words or phrases they thought might have value.
Mind you, these were not active internet businesses being sold, just domain names.
A little late to the game, but not wanting to miss out on the action and sure I had the insight to find a valuable domain the public had overlooked, I began my search.
My idea was to start with obvious, well-known themes, then go downstream.
For example, Disney, Disneyland, and Disneyworld dot com would surely be taken. But what about character names? Maybe nobody had yet thought of Mickey, Pluto, or DonaldDuck dotcom?
They had.
But I continued, going from idea to idea, brand to brand, concept to concept, trying to find a hidden gem out in cyberspace.
At one point I theorized that the names of classic TV shows might still be under the radar and racked my brain to come up with the most iconic – those whose value would only increase over time.
And then it hit me. Star Trek.
The original series came out before I was born, and though it was constantly rerun after ending, I never paid much attention to the show. In fact, I only remembered two episodes – "Spectre of the Gun" and "What Are Little Girls Made Of?"
The first because of it's surreal, Twilight Zone like depiction of the historic gunfight at OK Corral, and the second because of Sherry Jackson (Google it/her).
But despite my ambivalence, I knew the series, movies, and characters were beloved by millions. And if my hunch was right, there was a chance I could snag a related domain and make some big bucks.
StarTrek.com was taken of course. Enterprise.com too. So I went down the list of characters, starting with the lesser known ones first…
MisterChekov.com
MisterSulu.com
Scotty.com
DrMcCoy.com
Bones.com
LtUhura.com
But they were all taken.
And as it was no surprise that MrSpock.com was gone as well, I almost skipped CaptainKirk.com – so imagine my shock when I found out it was unclaimed.
Instantly, I locked it up.
I knew it, I thought to myself.
I knew if I thought hard enough and approached the process from a unique perspective, I could find something everyone else missed - and capitalize on it.
I sat back in my chair, self-satisfied, intoxicated by my fantastic insight and ability to see what others couldn't, all the while counting guaranteed profits in my head.
A few days later I called my best friend, a serious Trekkie, informed him about my coup and rambled on about the greatness that was I.
"CaptainKirk.com?" he asked. "You got CaptainKirk.com?"
"Yep," I answered.
"Are you sure about that?" he continued.
"You sound surprised," I said.
"It's just hard for me to believe that a domain like that wouldn't already be taken."
"Yeah, well it obviously was missed. Not everyone can think like I do."
"Uh huh? So, you've got CaptainKirk.com?"
"Yep."
"C-A-P-T-A-I-N-K-I-R-K dot com," he said
"Yes!" I shouted, irritated at the repeated questioning.
And looking down at my domain receipt, repeated back to him….
"C-A-P-T-I-A-N…."
"Oh? Wait?"
---
Very few of us will have unique insights that guarantee how a stock will act. Yet everyday I talk to people who've convinced themselves that they do.
For illustrative purposes, let's take a stock that I've mentioned here many times before, Immunomedics (IMMU).
Immunomedics is small biotech company, with no significant revenues, and a very promising cancer drug which has performed well in testing and is waiting on approval from the FDA – scheduled to happen sometime in January.
The stock closed at an all-time high in early September of $26.70. It's currently trading at $17.57 and the chart looks like hot death.
Yet the IMMU Kool-Aid drinkers are convinced that as soon as the approval is announced the stock will rocket back up to those all-time highs – or beyond.
I think IMMU has a good chance of getting approval. And if they do, I think they have a bright future. And in the spirit of full disclosure: I'm long IMMU.
However, as they say in Japanese, oshiri ga ookii – here's the big but(t).
This would mean that in the next 4-6 weeks, IMMU is guaranteed to jump 54% at a minimum.
Does that make sense to you?
I know that the IMMU bulls have listened to every conference call, followed all the clinical trials, studied the efficacy of the drug, and done the post-approval revenue extrapolations.
But so has everybody else. Including brokers, hedge funds, institutional buyers, family offices, money managers, quant funds, bio-tech specialists, and a myriad of professionals whose only job is to find a home for capital seeking return.
And they know everything the IMMU bulls know. Hell, a newborn dingo in a cave in Western Australia knows what the IMMU bulls know. But the pros know even more.
And they ain't buying it. At least not yet.
Or, what if they've bought it and approval is already factored into the price?
My pal Brian Shannon says, "only price pays." But meaningful insights only come from price as well.
Okay, what does this mean? How does it relate to real-world investing/trading?